Look What Our Customers Are Saying About Starrli POS System
Starrli POS System Has Made My Life Easier and My Business More Profitable.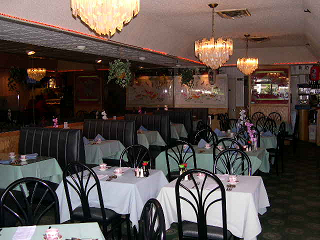 Because of its accuracy and user-friendly properties, Starrli POS system has made my life easier and my business more profitable. Our delivery customers are so impressed that their information is at my fingertips and their orders are correct and quickly completed. Communication between the diners, the waiters and the kitchen staff is a breeze. I am very happy that I made this choice! You have been cooperative and flexible in meeting my special needs in every way, including my lottery sales program. I am comfortable in calling you at any time.
Greatfully,
David Tsoi
- Kirin China, NY
Contact me at (631) 957-1660 
My Restaurant Has Been Earning More Profits Since I Got It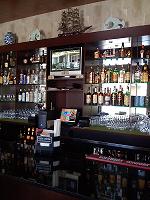 Starrli POS System is not only a program but also a management system for me. It saves my time and money. I am so happy that I've made the right choice of doing business with SEI. My restaurant has been earning more profits since I got it.
- Mr. Huang
Modern Restaurant, WA
(509) 525 - 8662
Thanks for Starrli POS System So Much!
I can get phone number and address of online customer. Besides, I can get the direction of the  address. It is very convenient for my employee to deliver to customer. It helps me a lot. Thanks for Starrli POS system so much!
- Mr. Liu
Butterfly Restaurant, MA 
(413) 585-8989
The Lowest Price for The Best System You Can Get
Starrli POS system is not only strong , powerful, but affordable. I cannot believe the price. The lowest price for the best system you can get. I never have trouble of using it. I am so happy with it.
- Mr. Zhao
JC Chines Restaurant, Fl
(305) 278-0009
You Buy Something Not Just by The Price But by Quality and Service
Trust me. You buy something not just by the price but by quality and service. The consultants of SEI are so nice to me. I am comfortable with them. I will buy another set of Starrli POS system for my new restaurant.
- Mr. Wu
Golden Palace, NH
(603) 673-1323
My Profits Have Been Improved Skyrocketly Since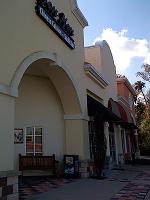 I am so happy to have Starrli POS system for my new restaurant. I was cheated once by other company. Their system was not easy to use. It has wasted my money and time. I am so glad I have switched it to Starrli POS system. My profits have been improved skyrocketly since. Call me I would like to tell you what is the best choice.
- Telly
Yen Yen Restaurant, FL
(321)783-9512