Starrli Restaurant POS Software:
Starrli Restaurant POS System is designed to be affordable and reliable. It is engineered to adapt to your restaurant's environment. It saves your time and money, supports your management, and improves your profits. Starrli Restaurant POS System is easy to set up. We have configured packaged solutions specifically to meet the needs of all types of food service business including dinning-ins, fast foods, take-outs & delivery, buffets, bars etc. Whether you require a single station or multiple stations we have a solution for your business.
Starrli POS Software is simple and user-friendly. It has collective features of all current restaurant management systems. It integrates comprehensive restaurant managerial features with the achievements of most up-to-date science and technology; and the system has gained great success and popularity from our users nationwide.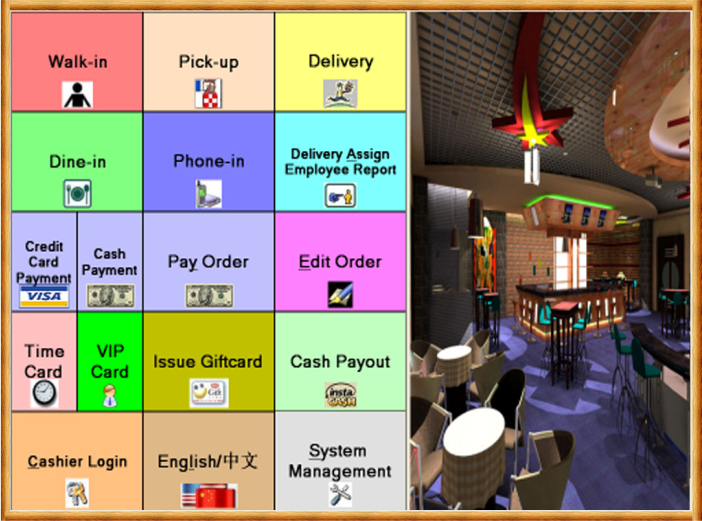 Starrli POS Full Service Software is affordable, easy to use, featured-rich, and multi-lingual. It is flexible enough to handle even the most demanding restaurants! It is installed with features like Caller ID, Map Direction for Delivery, Table Layout, Time Card, Gift/VIP Card Program, Credit Card Processing Program, Cost Record, Profit Record and Sales Record.
Caller Id & Map Directions for Delivery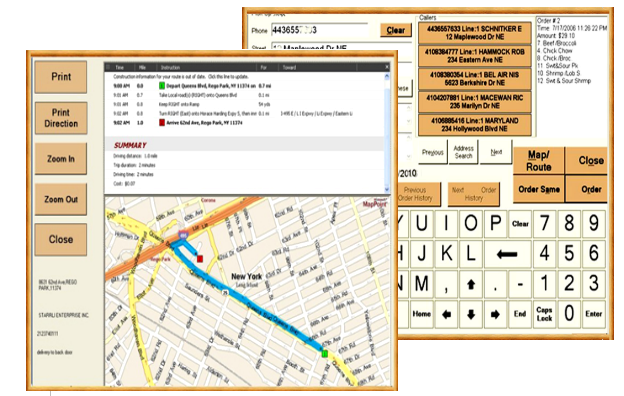 Our Phone-in page stores the phone numbers as well as the addresses of your callers. You can see a list of the recent callers and the previous order history of your customer. You can also get the driving direction to your customer's address from our Map Route and deliver your food to them as convenient as possible. You don't even need to bother asking customers to spell their addresses any more; our Caller-Id System will do the job for you. It's not only save your time but also more accurate and effective.
Entrée - Order Page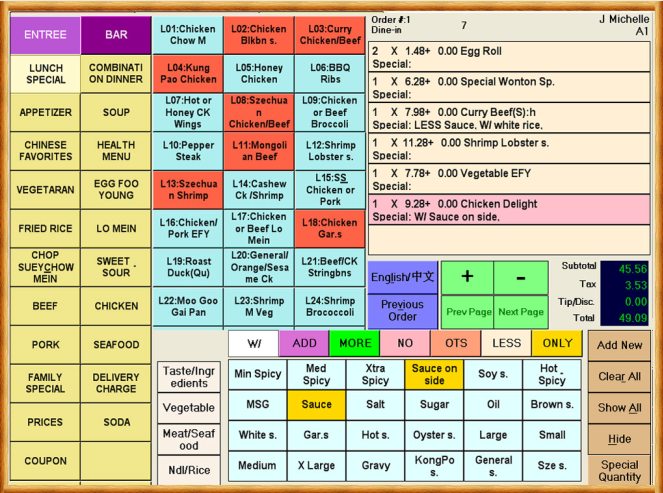 Our Order Page has pre-programmed with your restaurant entrees and allows you to take customer's orders in your fingertips. You can add, delete any items and modify the tastes according to your customers' request. Once you've done with the order, you just need to click and send - the order will automatically print out from the corresponding printers right away, with the clearly prints, your chef can cook the food without any errors happen.