About Company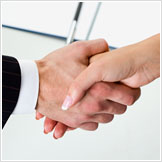 Since founded in 1999, Starrli Enterprises, Inc. (SEI) has been a prominent digital provider for small and medium-sized companies. The services offered by SEI provide our clients with the power of technology, which is developed and solidified its existence to this modern cyber world.
With SEI, it has never been easier since you can manage your business in a timely, convenient, and efficient manner. SEI has the latest technology, designs, and programs to allow you to create your very own dream enterprise. Our network business solutions include an array of software and phone systems that will put you in direct control of managing your business. No two businesses are the same, and SEI has on hand a highly skilled team of programmers and technicians who work diligently and aptly to complete the project uniquely to meet your company's needs.
SEI's consultants are guaranteed to serve you personally either on phone or attending your business if needed. That is because we care about you - our clients. You are our priority when it comes down to our business.
Once you have decided to select SEI as a provider for your business, you can really sit back and relax. That is because we have an understanding of your requirements. We will interact with you on a regular basis in order to keep you updated on our progress.
Every project differs in complexity and duration of completion. In order to provide the best quality and best care possible, all of the projects that we undertake are all meticulously time lined. We will provide you the timeline and the corresponding dates so that the developmental process is run smoothly.  
Contact information: 


Starrli Enterprises, Inc.
86-31 62nd Avenue, Rego Park, NY 11374

7/24 Phone: 212-374-0111 &  Fax: 866-748-8874